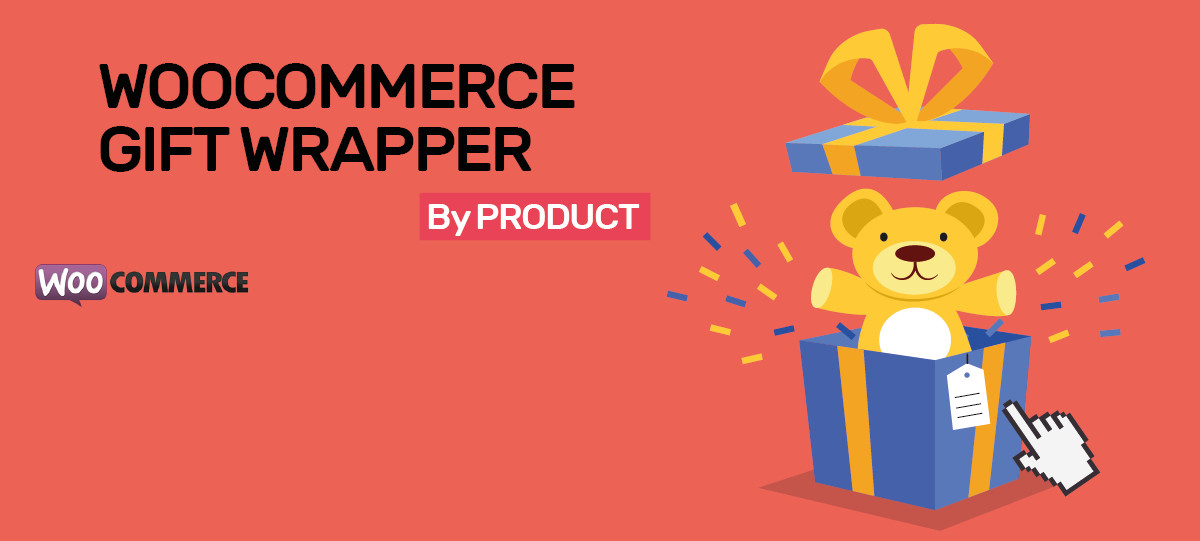 Add Gift Wrap to WooCommerce Products
Add gift wrap to WooCommerce products, sometimes the customers need to buy a gift in our store and they would be delighted that it arrives wrapped in a wrapping paper. You can give this service in your store using our Woocommerce Gift Wrapper by Product plugin.
When the customer is looking at the product detail, he can click in the "add gift wrapper" link and it will show all the gift wrappers available, some with prices and another free, besides he can leave a message to the gift tag.
How does it look?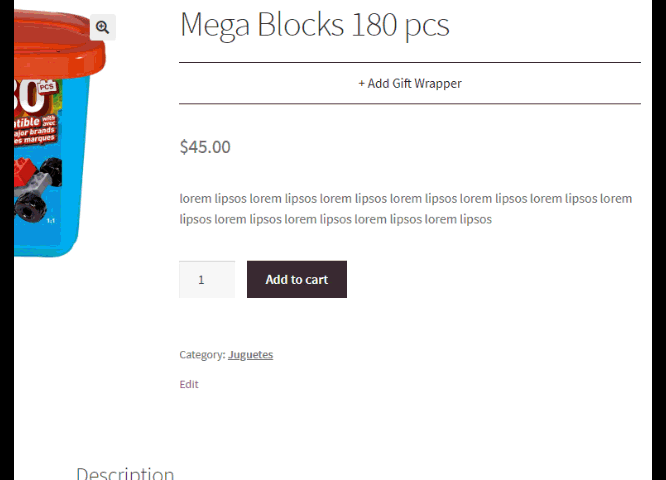 How to prepare the plugin ?
Go to: Woocommerce Settings > Product tab > Gift Wrapper section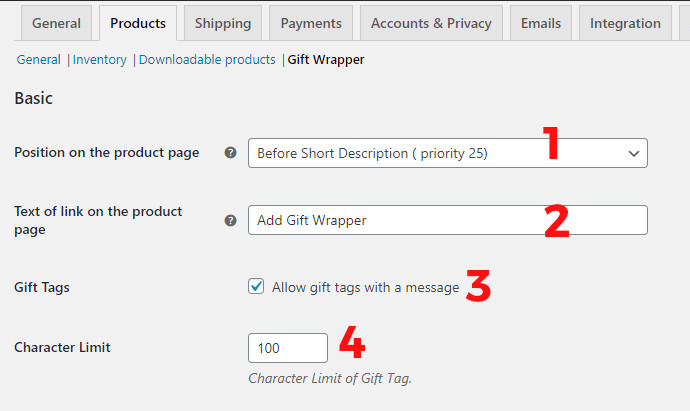 Position: you can decide where the gift wrappers will appear. Besides, you can put it manually by a PHP function or a shortcode.
Text Link: you can change the text to "add gift wrapper" link.
Gift Tag: you can enable the gift tag where the customers can leave a message.
Character Limit: you must limit the character number on the gift tag.
Available Designs.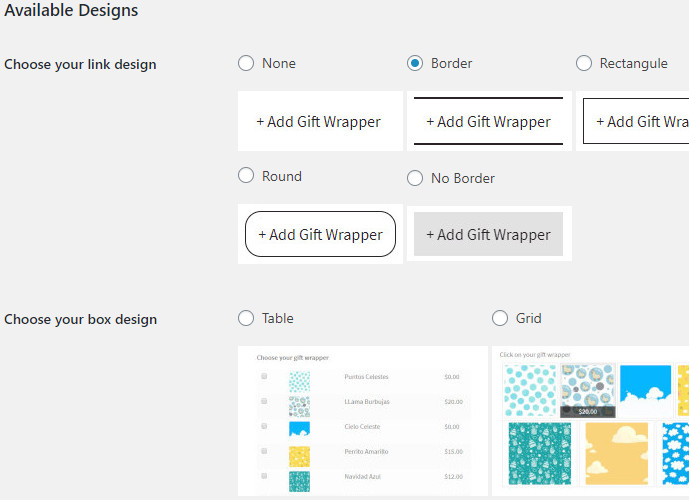 I decide which gift wraps will appear on the product page.
Yes!, you can filter them and, besides put an optional price.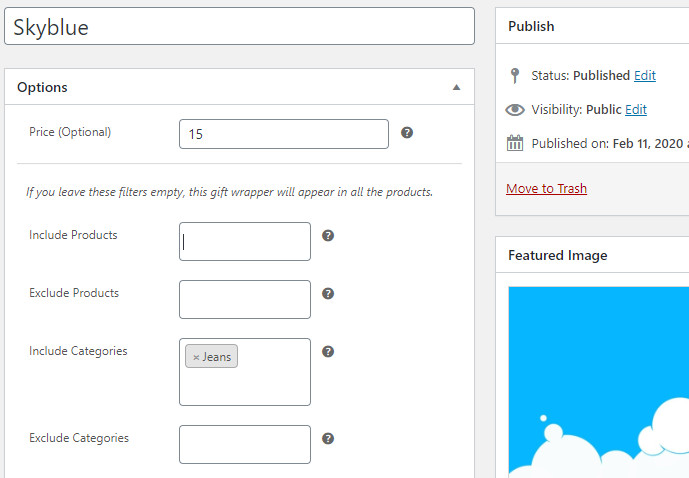 Download Plugin
Documentation