Plugin Woocommerce Basket Product
Woocommerce Basket Product is a basket allows us add other products of one or several categories. This plugin can be used when we want to allow to users customize his product as a breakfast basket, fruit basket or others.
Compatible with:
Create a Basket Product
You must choose Basket Product as product type and will appears a new tab: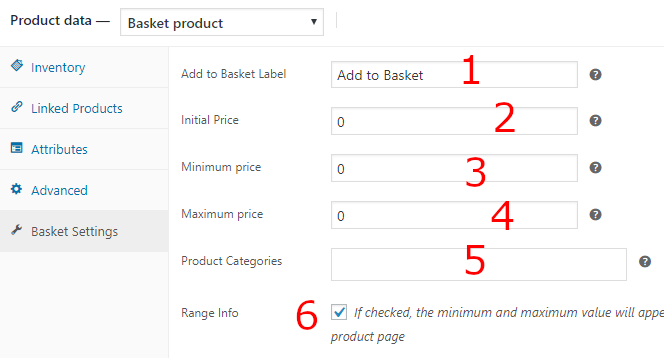 Is the label in the button that add each simple product.
Is the initial price, you can put zero.
Is the minimun price to purchase, you can put zero and there will be no limits
Is the maximum price to purchase, you can put zero and there will be no limits
The allowed categories. Only these products will can be choose by the users.
This is information, if checked the limits will appear in the front.
Add simple products to the Basket Product
You can add or remove one or several products to the basket, if you want to add more of a product, you must push one more time the button "add to basket".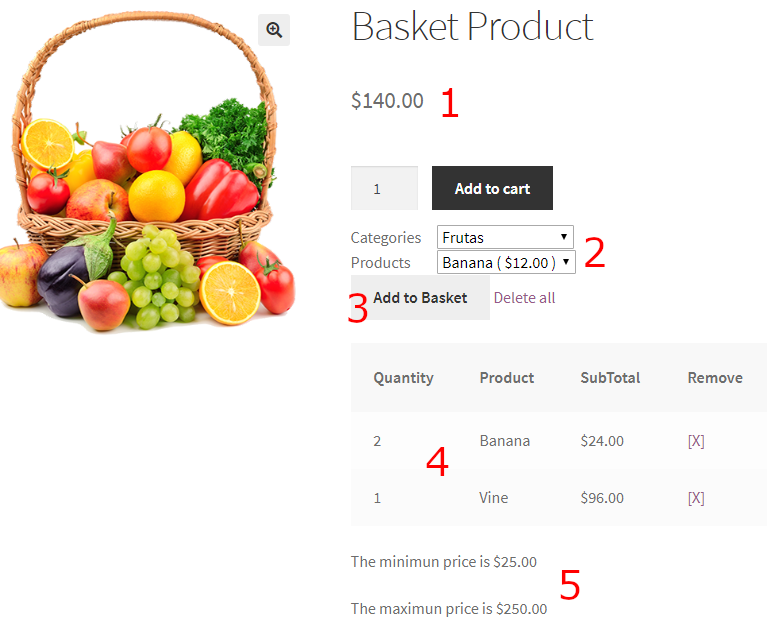 The total price: initial price + subtotal of simple products
Allowed categories
Button add each simple product
List of simple product in the basket product
Limits
Cart Page
In this page, we inform about the simple products in the basket.

Order Detail
In cart page and checkout page we inform the products name, but in the order details we inform the admin more details of these products, as SKU, ID, name, subtotal, others.

Reduce Stock
If the basket product enabled the manage stock then this plugin will review if each simple product has enable the option too and will reduce his stock.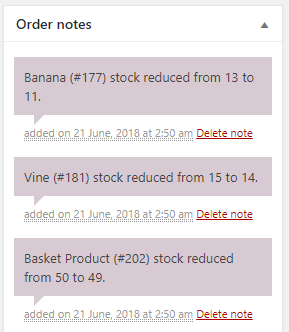 If you want to purchase this plugin, you can follow these links:
Download Plugin
Demo